CUSTOM STENCILS: CHOOSE AN OPTION BELOW TO GET STARTED!
Stencils Online has streamlined the process of ordering custom stencils; making it easier for you to get exactly what you need, when you need it. Explore all of our online custom stencil tools below. If you don't see what you're looking for, call or email us; our experienced staff will be happy to assist you with all your custom stencil needs.
Creative text layouts & clipart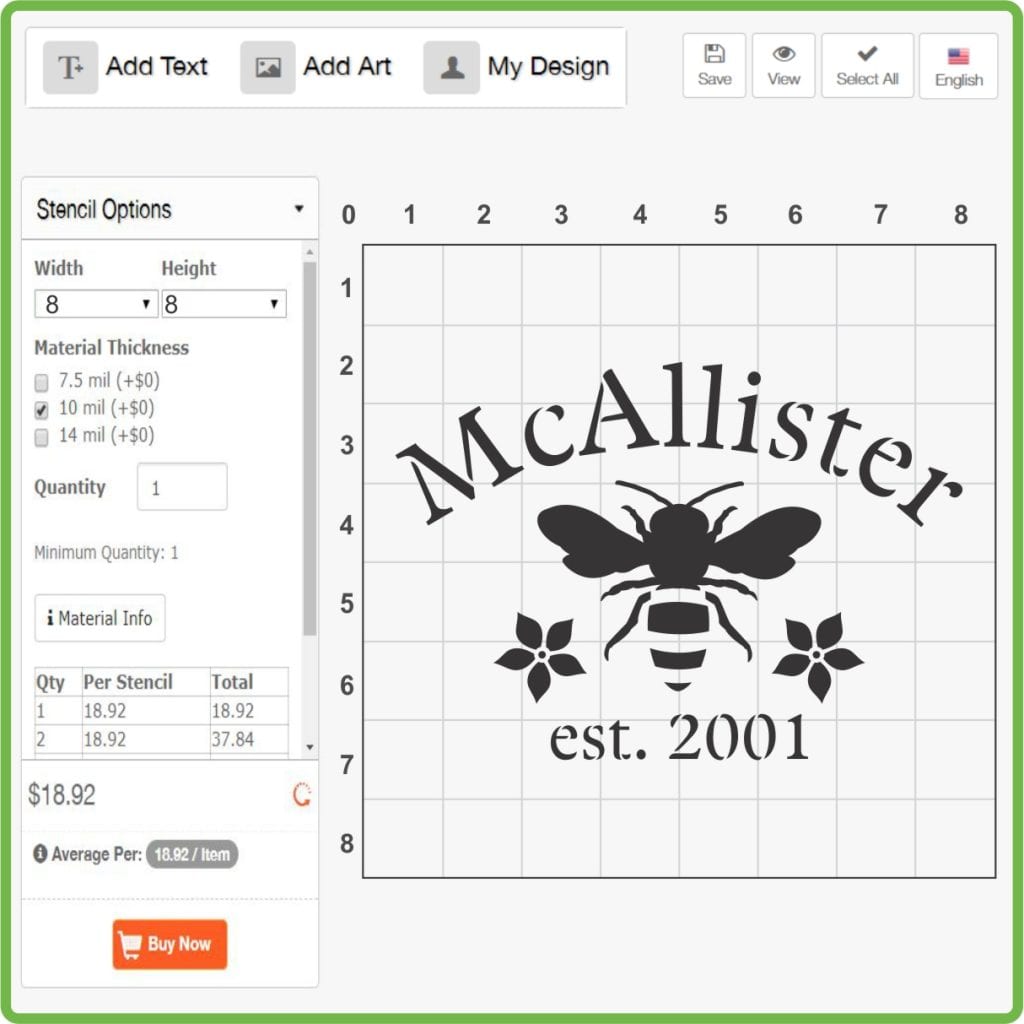 An interactive design tool with tons of options, that allows you to be the stencil designer.  Lay out your stencil exactly the way you want it.  Start by typing text, choose your font, and have full control of your design by stretching, resizing, and even curving the lettering.  Add some clip art  for personalization.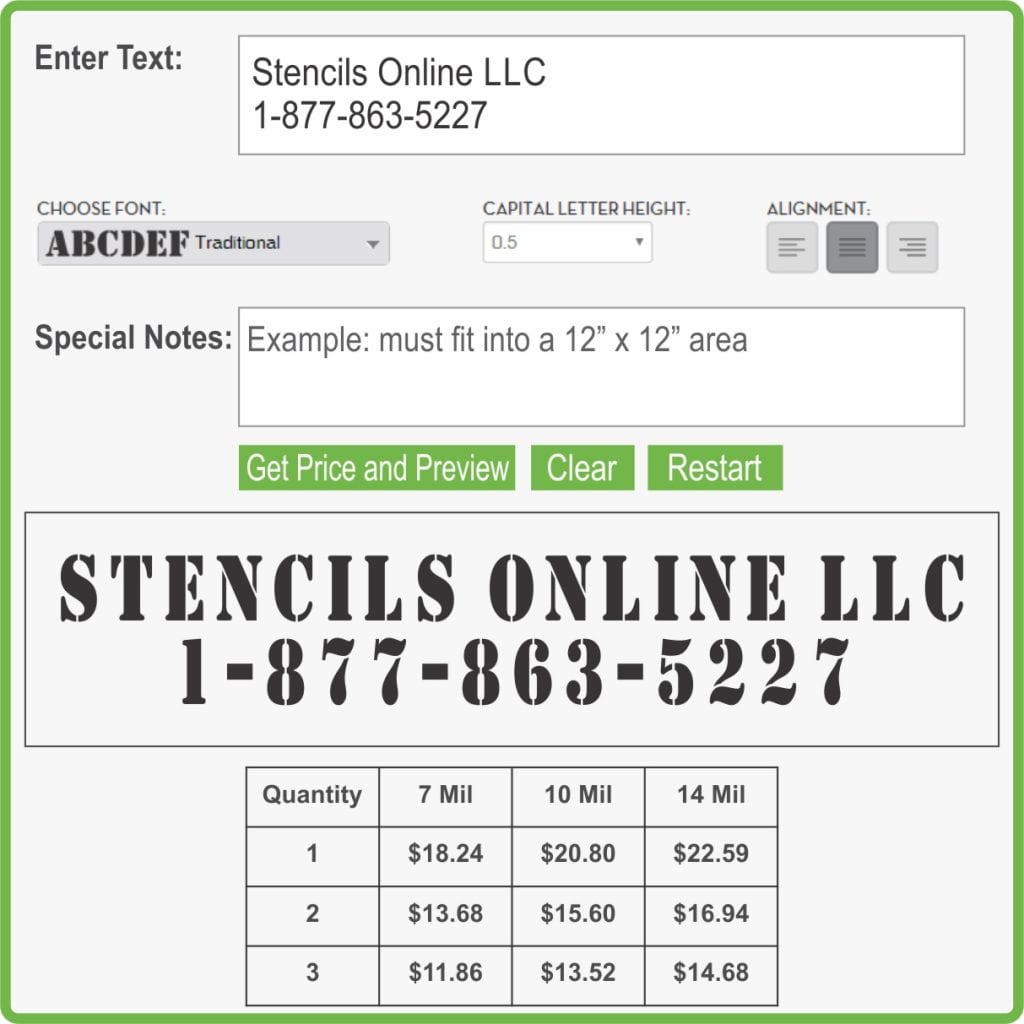 Easily create a custom text stencil. Type in your text, choose from decorative or industrial stencil fonts, and pick a letter size. You will receive a price and a basic online proof instantly. Once you place your order online, one of our custom stencil programmers will create a layout for your approval.
Graphics & complicated lettering
Does your custom stencil project involve a graphic? Is your request a bit more complex than a simple text layout? Fill out this form and let our stencil designers get to work. Answer a few questions about your project and upload a file if you have one. We will get back to you within the hour with a price.
STENCILS ONLINE IS YOUR SOURCE FOR CUSTOM STENCILS! OUR CUSTOM STENCILS HAVE A WIDE RANGE OF USES:
LOOKING FOR CUSTOM MADE STENCILS? YOU HAVE COME TO THE RIGHT PLACE!
GET STARTED ON YOUR PROJECT WITH ONE OF THESE OPTIONS:
One of our expert stencil programmers will review your request and get back to you.
It's easy! Just type your text, customize with a variety of font options & stock graphics…Receive an instant preview with pricing
Pick a font, choose your letter size and get a price instantly!
We can adjust the size and/or text to fit your needs.
STENCILS ONLINE CAN LASER CUT CUSTOM MADE STENCILS FOR YOU OR YOUR BUSINESS.
THAT'S OUR BUSINESS, AND THAT'S OUR ONLY BUSINESS.